I'm currently enrolled in a BSc course, but as a submajor, I've enrolled in teaching units. The first unit I'm taking under this submajor is
"Learning and Creativity"
. As a part of the unit, I have to produce a creative depiction of what learning and creativity means to me - as a student and, eventually, as a teacher.
I've chosen automotive "art" as my outlet, using wheels as my medium. There's a whole range of things that made me choose this - it'll be unique (comparing with others in my class), it's related to something I'm passionate as well as knowledgeable about, and strangely it really does encompass some of my views in successful learning as well as the possibility to introduce creativity into a teaching lesson. Basically, I'll be creating a display involving a number of wheels through the stages of a rebuild, from being a used (battered and neglected) wheel, through repair and preparation to the final stage of painting and polishing.
Here's a quick sketch of what I'd like to exhibit. These were just ideas I had in my head since Thursday: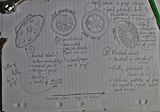 I think displaying 4 wheels would illustrate best the 4 main stages when building a wheel. I have 3 different wheels in-house already (from my "collection"); the SSR Reverse Mesh is going to be provided by a friend who offered minutes after my Facebook post about this project haha. Here are the actual wheels in photos:
My Mk4 Golf 15" standard wheels (made from steel so can be rusted out for that "used" effect). Not a 3-piece wheel but it'll best show the tatty-look I'm going for, since I don't think any 3-piece wheels are made in mild steel.
SSR Reverse Mesh - they'll be sandblasted completely, reducing the finish the bare metal with a finish similar to being sanded down by ~100 grit sandpaper (coarse).
Work Equips - these will also be sandblasted, but I'll be following it up with some filler for the centres (if required) and primer. The lips will be partially polished (to show that graduation effect from sandblasted to bare metal to polished up to a mirror finish).
BBS RS - those who know me, know that I consider these the ultimate set of wheels, and it's no surprise I want to use them to portray the finished product. They will be sandblasted, primered and painted in standard wheel silver, and the lips will be polished to a mirror finish.
I can't wait to get this started!